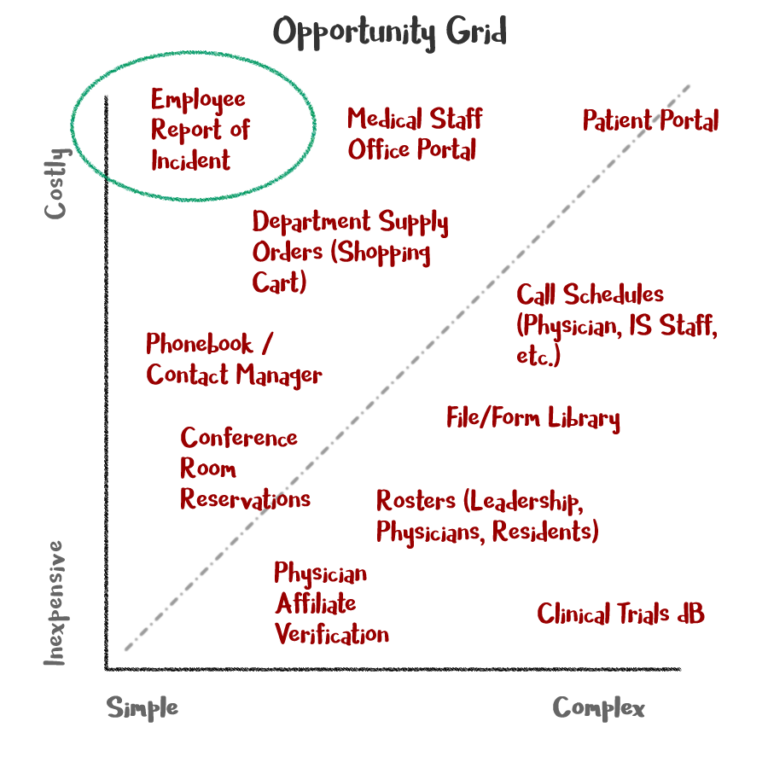 In the 10 years, we've been developing software in the healthcare sector we've experienced the entire gamut from success to failure with our clients implementing our software.
We've had projects that have saved our clients millions of dollars to projects that were delivered and the client never used the software once. At its most basic, we've found that creating the software is easy (after all its what we do) but it is the implementation that is the hardest part.
Generally, we've found that our clients go through five stages during the process of implementing our software in their operations:
Strategic Planning
Assessment of Technology
Research of Vendors
Acquisition
Implementation
In this series I will explore each phase and share and share insights on the things that have made the final implementation a success and/or failure.
Strategic Planning
Strategic planning generally begins with identifying a problem or problems that need better solutions. Unfortunately, many healthcare providers operate with the "if it's not broken, don't fix it" attitude. This explains healthcare's lagging technology adoption compared to say banking or business services which have been leveraging technology to gain an advantage in competitive markets. Typically healthcare has been able to "make do" because many of the staff feel implementing a solution make be too complex or too costly to justify making a change. If the system is "good enough" then we just keep doing it. But this is where your opportunity for improvement lies.
Just ask yourself a simple question "what are we doing today that requires people-power to keep the system working?" This could be as simple as scanning documents to calling patients to update billing information. Ask your team, survey your staff, make a list of every item you find no matter how big or small, no matter how complex or how simple.  The point is to start with a list. Strategic Planning starts sorting the items on your list and putting them in a simple grid.
Sort Process from Simple to Complex
First, take your list of processes and sort them by simple to complex. Simple processes would be tasks that involve a small team or single department or processes with less than 5 steps in the process. Complex involves multiple departments or processes with more than five steps in the process. Yes, this is subjective but if you find a process you cannot easily identify where it goes on the list put it at the complex end and move on.
Sort Process from Cheap to Expensive
Next, take the same list and sort it by cost. What is the cost to the organization to complete this process? How many hours are spent completing the process? How many resources are required? Include training, people, facilities, and equipment. At this point an estimate is fine later you can get detailed. Sort the list by Cheap to Expensive.
Plot the Processes on a Grid
Once you have your lists put them in a grid with the X axis being Simple to Complex and the Y axis being Cheap to Expensive. You would think this would be a simple line starting at the lower left and rising to the upper right, but you may be surprised at the result. The outliers in the are your opportunity for improvement.
Once we identify a problem that is big enough we begin asking "is there a better way?" In the next installment, we will discuss the Assessment of Technology