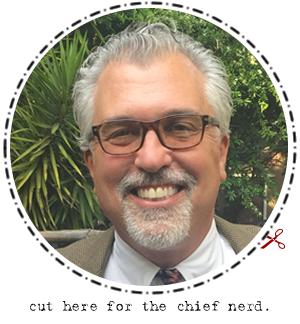 SHARPeTools, Inc. was founded by Stephen Sharpe to bring cost-effective cloud-based productivity tools to healthcare administrators. Since 1999 we've been working with clients developing online applications to assist them to streamline their business operations and to go to market more efficiently. Since 2008 our principal focus has been the healthcare sector. During this time, we have developed several custom online applications ranging from a Patient Health Record portal that leverages McKesson's OneContent legacy record system (formerly Horizon Patient Folder) into the Epic MyChart patient portal, a Medical Staff Office / Physician portal that ties into EchoCredentialing and most recently the eROI cloud-based electronic employee Incident/Injury system that allows healthcare facilities achieve best-practice collection and reporting of all employee incident data.
Stephen C. Sharpe
Stephen is founder and CEO of SHARPeTools, Inc. a web application development firm. SHARPeTools and its marketing affiliate Sharpe Communications have been building brands online since 1999. During this time Stephen has leveraged his business education and his niche marketing background with his skill developing web-based technologies. Stephen has developed everything from one-page brochure web sites for small clients to large infrastructure projects. For almost 20 years Stephen and his team have worked with clients writing hundreds of custom online applications and assisting them in going to market online more efficiently.
Meet our Team
Wm. J. Nalley

Director of Sales and Marketing

William is a 20 year veteran of the finance industry. With a background in sales and marketing, "Bill" led his firm the Orsay Groupe into being one of the top Public Relations firms specializing in developing small-cap start-up companies. As Director of Sales and Marketing at SHARPeTools William is tasked with leading our sales team and identifying opportunities that will benefit our clients in the healthcare sector.

Cynthia J. Clipper, BA, CDMS, CPDM, CCMP, CPFI

Program Implementation Specialist

More than 17 years experience in developing and implementing award winning programs to improve access to and management of health related services. This is inclusive of 10 years specifically in injury management and prevention. Other areas of expertise in collateral programming, workers compensation case management, Stay at Work and Return to Work programs, Disability Management, Ergonomics, and Safe Patient Handling and Mobility. Cynthia holds certificates from OSHA for Ergonomics and HazMat Decontamination as well as the UCLA Healthcare Worker Health and Safety Certificate covering Industrial Hygiene, Blood borne Pathogen Exposure Prevention, Incident Investigation, Risk Management, Data Management and Outcomes, Heat Illness, Indoor Air Quality, Hazardous Materials Handling, Transportation, and Disposal, Confined Spaces, and Development and Management of Injury and Illness Prevention Plan.

Stephen "Scooter" Sharpe

Technical Implementation Specialist

With over a millennium of experience installing applications, Scooter brings a wealth of practical knowledge and expertise to each project. Critical thinking and problem solving skills combined with 10 years of customer service expertise make Scooter a troubleshooting savant.
Want to know more? Click here to download the report Five Steps to Reduce the Costs Associated With Healthcare Worker Injuries or e-mail us at info@sharpetools.com. Want to see a demo or are you ready to get started? Give us a call 949-328-4819.